After the dissolution of the German blues band "Last Fair Deal" which over the years established a considerable nationwide reputation, harmonica player Thomas Hanke formed his new project "PLAINTIVE CRY".


"Over the years, Thomas Hanke ascended to the top of blues harp playing - he connects technique and feeling to a splendid tone and possesses the rare gift to let his licks take the audience by surprise, never degenerating into clichés, while always sounding earthy and indigenous."

(Klaus Kilian, German Blues Circle 2005)

Ten-year lasting occasional cooperation of the musicians and former mutual performances form the base for the rapid development of the trio and for the realisation of its idiosyncratic ideas.


Singer and guitar player Rik Ullrich touches the audience with his typically powerful and yet sensible interpretation. The resulting atmosphere gets carried away further and is deepened by harmonica player Thomas Hanke.

"… an immensely empathetic harmonica in the foreground, painting sounds, phrasing most delicately in a timeless manner, slurring tones, imaginative unheard-of, concertante in the best possible sense - simply splendid, a miraculous sound!"

(Detlev von Duhn, Glitterhaus 4/2005)

"Hanke slighty reminds of Charlie Musselwhite. Exceedingly recommended!"

(Detlev Hoegen, Crosscut Mailorderkatalog 1/2005)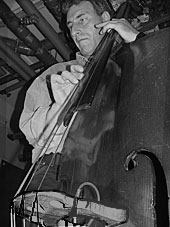 With a sound palette from a cannily accentuated to a sometimes monotonously groovy way, double bass player Manfred Helmuth always succeeds in adding to an absorbing almost ecstatic character.

The trio reveals itself in a virtuous and innovative manner and captivates wide bows of tension. After Norman Darwen, in "Blues and Rhythm" (Great Britain´s most authorative press magazin in the field) the instrumental "Another Lucid Moment" can be described as "Chamber Blues" and on itself as a reminiscence of the Blues Boom in the late sixties - to be experienced on the trio´s first production "Out of Pain".

contact: c/o Thomas Hanke
+49(0) 341 35 27 49 2 or 0176..61 28 29 49